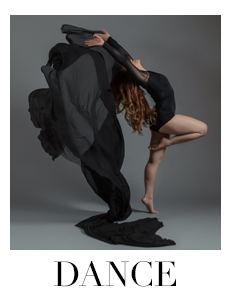 Whether we create your dance portraits in the studio or on location, this experience will be one to remember! Portraits for your portfolio, comp card, and beautiful wall portraits…we do it all!
I grew up in competitive cheerleading and dance and am in love with movement, expression, and the art form. I love being able to work with artists and look forward to work with you!
Click here for examples of Dance sessions.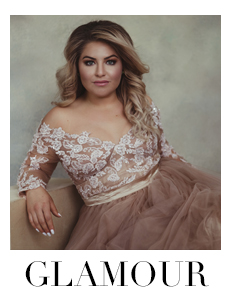 This isn't your 1990's glamour shot session, although, I bet you could still rock that boa, couldn't you?
Spend time being pampered with a professional hair and make-up artist and glamour portrait photoshoot for you, a family member, or a day with your girlfriends.
Glamour portraits are not only important to have for yourself, but they are important to have for future generations.
Click here for examples of Glamour Portrait sessions.
Boudoir portraits are perfect gifts for anniversaries, your upcoming wedding day, Valentine's day, or for yourself!
Grab your favorite lingerie, his work shirt, those amazing heels you love to wear, and let's capture how truly beautiful you are!
Don't be shy. I'm here to make this session the most fun and care free time and provide you with images that you will treasure forever!
Click here for examples of Boudoir sessions.
The special bond between mother and child is indescribable. Your pregnancy will go by so quickly, capture this moment with maternity photos that will be forever cherished by you and your child.
Click here for examples of Maternity sessions.
Has it been longer than two years since you've updated your headshot? It's time to update! Invest in yourself and in an image that will show you at your best.
Let your personal branding headshot stand out from the rest!
Click here for examples of Personal Branding sessions.
Fine Art Conceptual Composites are quickly becoming my favorite images to create. From brainstorming ideas, to sketching out the concept, photographing the images needed, and bringing them all together, conceptual composites can put you in to a world of fantasy and creativity. Have a favorite movie? Let's be inspired by that and create a portrait starring you! Love a story? Have you and your friends transported into the theme.
Click here for examples of my Fine Art Conceptual Composites.